Getting a new bag from Cotopaxi is a little like opening a gift. You can feel the size and shape of it, but you don't know what it looks like until you open it up! That's because each bag Cotopaxi makes is built from high quality remnant fabric, making them both sustainable and vibrant. Their sewers have the final creative control over each pack, with the only guidance being to not make them all the same. You read that right – each Cotopaxi pack is designed to be unique.

Additionally, Cotopaxi is a certified B corporation; they put 1% of their revenue toward addressing poverty and supporting community development. Through their grant program, they promote organizations successfully improving the human condition. To date, they have awarded 42 grants in six focus countries. Cotopaxi also places a huge importance on ethics during the production phase of their products – enforcing a rigorous code of conduct and promoting fair labor practices at every factory they use.
We are featuring three Cotopaxi pieces designed with large spaces of dark color to make your lighter company logos pop.
You'll notice that you can't specify a color when you order a Cotopaxi bag. The combinations are practically endless, and what you get will always be a surprise! That's because the colors change from piece to piece, at the discretion of the sewers. The images in this post are just a few examples of the endless color combination possibilities.
Luzon
The Luzon is a lightweight, do-everything daypack. This is your easygoing, spontaneous adventure buddy. A lightweight, do-everything daypack, it's perfect for anyone who prefers an unstructured pack that works for a variety of situations. To summarize – stuff it up, cinch it closed and you're on your way.
Batac
The Batac is an unstructured pack designed for quick trips and grab-and-go convenience. Originally designed to pair with larger travel bags, the Batac is a stowable daypack that deploys for fast-and-light daytrips, hikes and other excursions. It's unstructured for added versatility, therefore making it a great school pack, gym bag or daily travel companion.
Bataan
The Bataan, a versatile hip pack that can also be worn over the shoulder, rounds out the collection with compact storage for necessities. The Bataan is a spicy take on the classic hip pack. With its 3L size, this handy hip hugger keeps your necessities secure, organized and 100% at-the-ready. Wear it up front, on the side or in the back.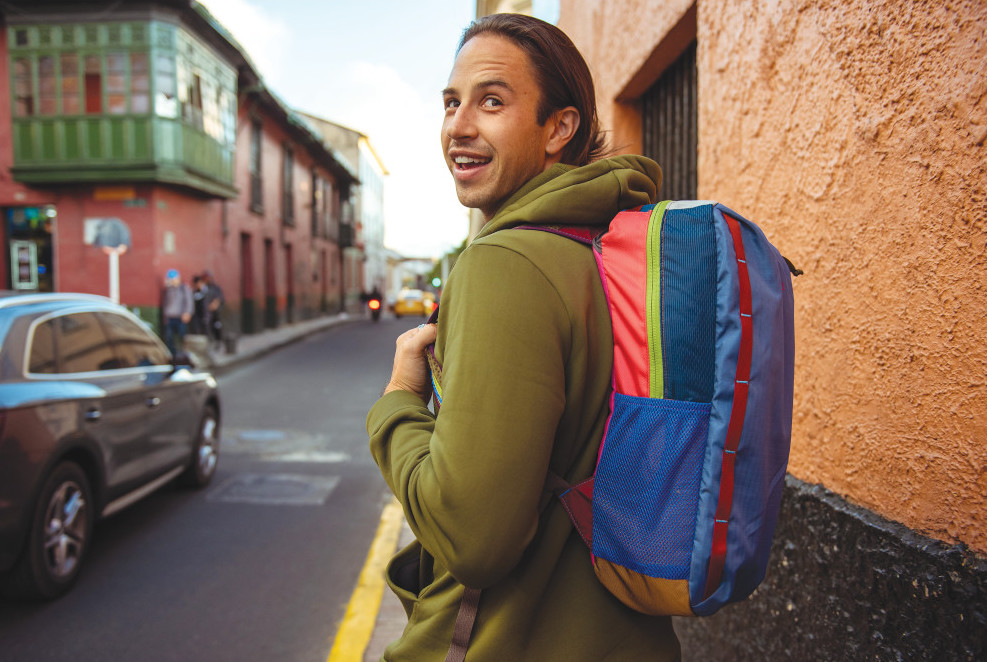 Cotopaxi's creed, Do Good, touches every aspect of their company. From their giving model to company culture and sustainable product design, their business is a vehicle to make an impact. Do good with products from Cotopaxi.
Consider these products for your next purchase of branded bags and backpacks, and support this amazing business. Contact us today to start your order.
To learn more about Cotopaxi, take a minute to watch the video below.